In 2008, Dr. Pavan Aravind Kumar established Sai Gayatri Homeo, a homeopathy clinic in Kukatpally, Hyderabad. Dr. Pavan Aravind Kumar is a qualified homeopath belonging to a family of homeopaths.
For the past 14 years, Sai Gayatri Homeopathic Clinic has treated many patients suffering from acute as well as chronic health conditions with great success. Sai Gayatri homeopathic clinic is committed to offer comprehensive treatment for total recovery. We address the root cause of the health condition as suggested by the principles of classical as well as modern homeopathy. Our treatment works on the mental as well as the physical condition of the patient for the best results. Hence, we are the best homeopathy clinic in Kukatpally, Hyderabad.
Special Services during the Corona Pandemic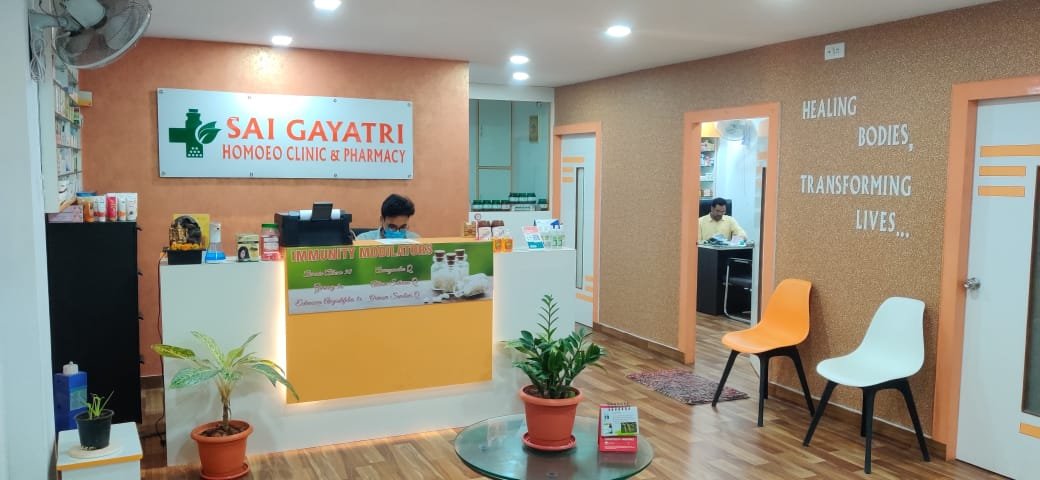 We online consultation for acute and chronic cases
Online consultation through Microsoft Teams, Google Meet, Skype, and WhatsApp Video Call
Prior appointment is essential for chronic cases
Each appointment takes 30 – 45 minutes
We are available 24x7 for acute cases
We courier medicines to the patient on request
We prescribe German and French medicines
We provide Immunity Kits to our all patients
We sanitize our clinic twice a day
Only patients with masks are permitted inside the clinic
We also treat Corona positive patients with our homeopathy medicines
Our Homeopath – Dr. Pavan Aravind Kumar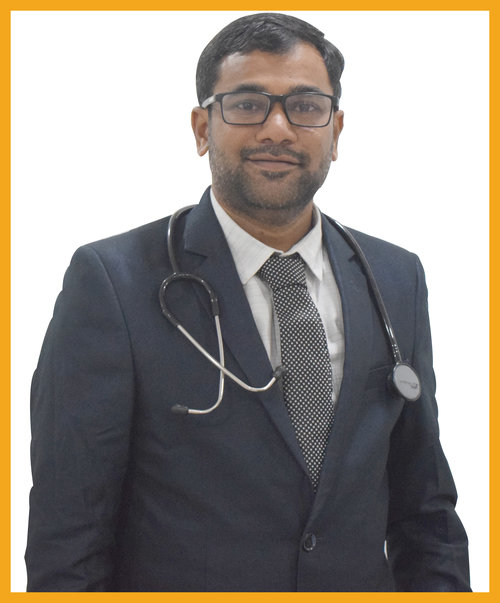 Dr. Pavan Aravind Kumar has acquired his degree of Bachelor of Homoeopathic Medicine from Rajiv Gandhi University of Health Sciences, Bangalore. He is registered with the AYUSH department since 2007 as a homeopathic practitioner. Dr. Kumar is a member of the Central Council of Homeopathic Association (CCH) in India.

Across his practice spanning 14 years, he has treated hundreds of chronic patients with great success. His patients belong to all age groups and sections of society. His expertise spans a wide range of conditions including:
Asthma and allergies
Cold and flu
Skin problems
Hair fall issues
Infertility issues of both male and female
Gynecological issues, and many more

Dr. Pavan is one of the best homeopathy doctor in Kukatpally, Hyderabad who is extremely committed and compassionate towards his patients. He strives to offer the best possible homeopathic treatment for the total recovery of his patient's health.
Why choose us?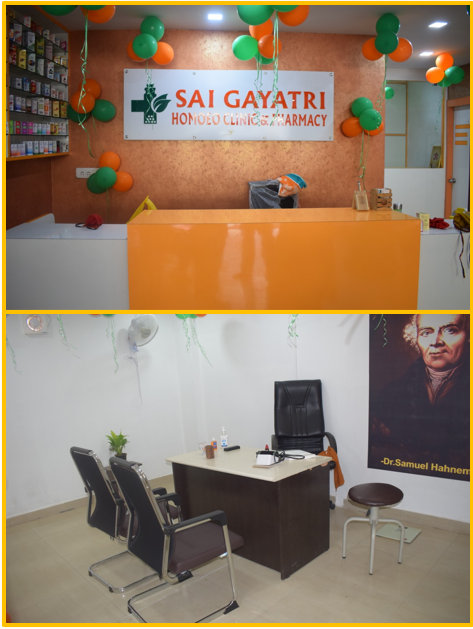 Holistic Homeopathy Treatment: We are serving patients in and around Kukatpally for more than twelve years. Over the years, our clinic has evolved to be a reliable clinic offering holistic homeopathic treatment. We not only treat the symptoms but also the root cause of the problem.
24x7 Consultation Available: We are always available for consultation at our clinic or online. Be it day or night, we attend and provides consultation to our patients with total commitment. You can call us anytime, even during any emergency.
Homeopathy Pharmacy: Our Clinic also dispenses a wide range of homeopathic medicines which can be purchased by our patients. We have German and French medicines available with us too. Our medicines are very effective to treat the root cause and symptoms of the disease. In all, Sai Gayatri Clinic proves to be a reliable one-stop clinic and the best homeo store for homeopathic treatment and medicines.