Are you suffering from repeat encounters of allergy and related issues?

Are you searching for an excellent option to fight against allergy?

If yes, then all your searches end here. We, at Sai Gayatri Homoeo clinic, provide the best homeopathic remedies for allergy in Hyderabad.
Allergy is a very common situation among the people in Hyderabad. Many reasons are available for developing issues related to allergies. You can find several treatment options as a cure. But nothing can be safer than a homeopathic remedy in case of allergy. Hence, people from Hyderabad prefer homeopathic remedies more than any other treatment options.
Dr. Pavan Aravind Kumar is the best homeopathy doctor in Kukatpally, Hyderabad. His in-depth knowledge in treating allergies is a gift for his patients. He has more than thirteen years of experience in treating several acute and chronic diseases. Till now, he has treated numerous patients suffering from allergies with huge success.
Sai Gayatri Homoeo Clinic is a state of art homeopathy clinic. Here all the medicines and treatments have the same quality and standard as other international homeopathic treatment facilities. At our clinic, every patient is different, and so we provide our customized treatment plan for all of them.
Visit us at Sai Gayatri Homoeo the best homeopathy clinic in Kukatpally, Hyderabad, and have a consultation as early as possible.
Let us start with what is an allergy?
Allergy is malfunctioning related to the sensitivity in your body. You start facing complications when the harmful elements disturb your immunity power. As a result, your body starts showing an allergic reaction. Allergens are responsible for any allergic reaction in your body. Some of the allergies are seasonal, and they stay for few days after any interaction with the allergens. But some allergies can stay with you for a longer time.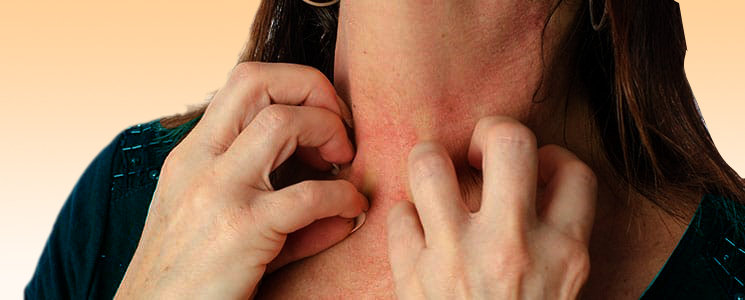 What are the symptoms of allergies?
Understanding whether you are suffering from allergies or not your symptoms will help you. You may experience the following symptoms in few moments of contamination with any allergen.
You may develop red rashes and itch on your skin.
There can be Dryness, redness, and cracked skin.
Sneezing, runny or blocked nose with itching.
In some cases, you may experience wheezing also.
Conjunctivitis, which includes itchy, red, and watering eyes.
It may create swollen lips, tongue, eyes, or face.
There can be sickness, vomiting, or diarrhea.
In extreme cases, you may grow tummy pain as well.
There can be Dryness, redness, and cracked skin.
The symptoms may change from patient to patient. You should avail the proper medical help before it gets late in further.
Now let us see what the reasons for developing allergies in your body are?
When your immune system finds any allergen a threat to your body, it starts reacting against those triggers. Your body starts releasing histamine and other chemicals, and they work as a defense mechanism against those allergens.
Few common types of allergies include-
Pet dander, dust, and other waste materials.
Certain drugs.
Certain food items.
Insect bites.
Airborne spores.
Plant parts.
Few other things.
So, what are the different types of allergies?
According to the symptoms and source, allergies can be classified into the following types-
Food allergy: It is one of the most common types of allergies. Your body may be intolerant to certain food items. Hence, when you come in touch with these food items, your body starts to react.
Mold allergy: Mold is a type of fungus that can grow throughout the year. If you come in touch with this fungus, then you may develop this type of allergy.
Dust and pollen allergy: Dust and pollen grains are another type of allergens. You may develop the symptoms of allergy if you come close to these allergens.
Pet allergy: This type of allergy may develop due to the contamination of your pet's urine, saliva, and skin. It can be severe in case you have asthma.
Insect allergy: Certain insects and their bites can lead your allergic reactions. For example, we can say house bugs, cockroaches, etc.
Drug allergy: You may face allergy due to the reaction of certain drugs too.
Now, how do homeopathic medicines treat allergies?
Several studies have been done on whether homeopathy works to treat allergies or not, and the result is exact. Yes, homeopathy can treat your allergy and its complications perfectly as like the traditional treatment procedure.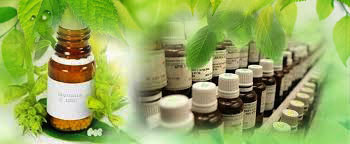 Instead, homeopathy treats the complications along with the allergies. At first, our doctor performs a proper diagnosis about your situation and then provides remedies according to your symptoms.
Modern homeopathic medicines are so effective that they can treat your problems from the root of the issues. Along with that, there will be no side effects as all the ingredients are natural.
Frequently asked questions:
1.How long should I continue the treatments?
Once you start taking the medicines, it will not take too much time to show you the result. Eventually, you will experience that your body has begun to adjust to the allergens and does not react as previously.
2. Can stress be a cause of allergy?
Not really, but it may increase the levels of histamine in your body. As a result, you will be on high chance to develop allergies.
3. Can allergy kill someone?
Yes, it can kill if not treated properly and timely. If you are extremely sensitive to any particular allergen, then it may cause your death too.